A Poet, A Yogi, A Writer & A Master
Fakira, a remarkable individual residing in the Himalayas, India, is a true master, spiritual guide, motivator, poet, and life coach. Through his profound meditation techniques, mastery, life coaching, and spiritual guidance, he has been inspiring numerous people in their practical lives. Fakira's teachings and satsangs, both online and offline, have brought about transformative experiences for thousands of individuals.
Fakira's journey began in a small village nestled in the foothills of the Himalayas. Even as a child, he exhibited exceptional intelligence and intellect. He possessed a unique ability to visualize events and experiences from past lives, which stirred within him a multitude of questions. Eager to understand these visions, he sought answers from his elders and teachers, but unfortunately, none could provide a satisfactory response.
However, it was the profound loss of his mother that propelled Fakira onto his true path. The intensity of his visualizations only grew stronger, compelling him to abandon his corporate job and embark on a quest for answers. He traversed the length and breadth of India, visiting numerous ashrams and seeking guidance from various spiritual masters in his relentless pursuit of knowledge and truth.
And then, in 2017, a significant turning point occurred in Fakira's life—an explosive moment of realization and transformation. The precise details of this pivotal event are left untold, but it marked the beginning of a new chapter for Fakira—one where he would channel his experiences, wisdom, and insights to touch the lives of countless individuals seeking guidance and inspiration.
Fakira's innate ability to connect with others, coupled with his profound spiritual wisdom, has made him a beacon of hope and transformation for those who come into contact with him. Whether through his captivating poetry, transformative meditation techniques, or compassionate life coaching, Fakira has become a guiding light, illuminating the path for many on their personal journeys of self-discovery and growth.
Today, Fakira's influence extends far and wide, as his teachings and guidance transcend physical boundaries. Through his online platforms and in-person satsangs, he continues to touch the hearts and minds of people from all walks of life, helping them navigate the challenges of the modern world while instilling within them a sense of purpose, peace, and spiritual alignment.
Fakira's remarkable story serves as a testament to the power of inner exploration, resilience, and the profound impact one individual can have on the lives of many. His journey from a curious child in a small village to a revered spiritual guide and mentor is an inspiration, and his contributions to the well-being and personal growth of others are immeasurable.
Here are few of our Yogis saying few words about Fakira
I did online meditation training with Fakira and I can say he is the best meditation teacher on this planet having such a vast knowledge.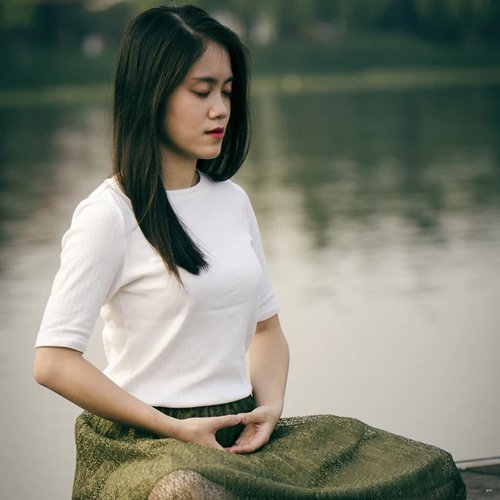 Learning from Fakira is a very valuable experience and I could come to know about more traditional meditation and yoga practices. 
One of my friend recommended me to learn from Fakira and I have found that what he is teaching is so simple and straight. Thank you Fakira ji.